Click here to see excerpts from online classes.
Tradewinds Appropriate Technologies conducts training for HVAC Contractors that are seeking to offer their customers superior products and services.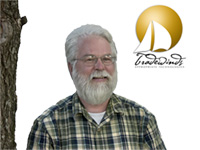 About our founder and Chief Instructor:
Paul Wieboldt, a NATE certified technician, founded Tradesman Heating and Air Conditioning Services in Waco, Texas. Paul, his wife, Marji, and their eldest son, Chris, operated their family business for 14 years. Chris went on to manage an air conditioning business in Idaho that focuses mainly on residential HVAC service and installation including geothermal systems.
In 1999, Paul started another related business called Tradewinds Appropriate Technologies. He works full-time now in this third-party verification and diagnostics business. Tradewinds has served ONCOR Electric Delivery providing onsite 3rd party validation for testing duct leakage and system performance on over 5,000 residential systems. Tradewinds has also been involved in several energy efficiency programs. Tradewinds worked with the EPA and ACCA to help develop a national Quality Installation Standard.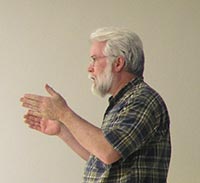 The National Comfort Institute certified Paul and his staff as Air Balancing / Diagnostic Technicians and Carbon Monoxide / Combustion Analysts. He trained as a HERS Rater for the ENERGY STAR® program.

Paul is an IGSHPA certified geothermal system installer.They have installed geothermal systems since 1996.
One of Paul's main interests is teaching and training. He has trained hundreds of HVAC contractors and technicians on behalf of ACCA-Texas and ONCOR Electric Delivery in residential system design, equipment selection and duct design. He offers consulting and tutoring in these areas for small groups and classroom instruction for larger groups as well as online classes.

Paul and his staff have authored several teaching manuals and corresponding classroom courses for ACCA and the Texas Department of Housing and Community Development.
Paul is one of the regional instructors for the National Comfort Institute of Cleveland, OH.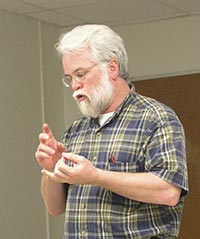 Computerized HVAC Design classes

He has over 25 years experience with computerized load calculation and duct design. Two computer design programs he uses and teaches are the WrightSoft™ suite and Elite Software™ suite. His classroom teaching experience and many years of field experience in the HVAC industry combine to make his training both practical and informative.
Tradewinds is now receiving proposals to teach computerized system design, equipment selection and duct design in your area or at your facilities.
Check our Manual J Design website for more information about heat load training.
Please call or email us for time and locations for the classes or to schedule a private or group class.
Excerpts from online training:
We used to just open
the windows.